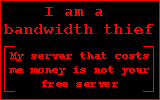 No Fly Zone Midwest
October 7, 2017

-

October 8, 2017

$200
NoFlyZone returns to the Midwest for 2-days of side by side 1/2 mile racing and an improvised car meet with several car clubs, shops and enthusiasts converging on Rantoul, Illinois for a weekend of fun!
No Fly Zone-MIDWEST presented by Cucci FORD
1/2 mile side by side roll/drag racing event and car meet
OCTOBER 7&8 2017
.
*REGISTRATION OPENS: September 2nd @ 8am CST
.
***RANTOUL AVIATION CENTER***
6 Aviation Center Dr.
Rantoul, IL. 61866
Racing 10:00am – 5:00pm both days
Participants: $200 per VEHICLE, per day
Spectators: $10 entry fee at the gate
(Motorcycles can only race on SUNDAY)
***LIMITED PARTICIPANTS EACH DAY***
2 Full days of 1/2 Mile side by side roll/drag racing
6,000 feet of runway
No run groups or classes (run anyone, anytime, hotlap all day!)
Food vendors on-site
Speed Trap equipment for both lanes
Cars, trucks, SUV, Formula racers, promods, and finally… MOTORCYCLES… all welcome!
**Motorcycles are only allowed to register and race for Sunday** Please check the discussions and our website for minimum motorcycle/rider requirements.
While many come to race, plenty come to NoFlyZone just to spectate. Park alongside other enthusiasts, walk the pits and check out all the racers, and even walk the rest of the tarmac checking out all the other cars that come out… on top of watching all the racing that goes on! It ends up being one big car meet on an old military airbase. Grab a soda and walk the lines of cars taking pictures, or chatting with other car nuts… Not bad! We have some car clubs, academics motorsport groups, along with many other spectators planning to come out and hang with us for the weekend.
.
***There is a NO REFUND policy***
Registration fees are non-refundable. Participant spot may be transferred with approval of Omegamotorsport personnel.
Because of the significant costs in scheduling and hosting our events, there will be no refunds for circumstances beyond our control. This circumstances include, but are not limited to; weather, venue emergencies, and participant travel issues.
The Event will proceed as scheduled, rain or shine, as all costs associated with hosting Event are paid regardless of circumstances. In many cases, these investments are required well in advance of the Event weekend.
Activities will be based on conditions of the event area, and based on the discretion of Omega staff in conjunction with Safety and Rescue personnel onsite, as well as venue staff, in the case of inclement weather. This may result in halting of the races due to weather concerns.
We understand this may cause concern or inconveniece, and We apologize for that.
Please note: While we try to provide accurate information, event information represented here may be outdated or have changed since we added it. Always verify event information before attending.